January 9, 2020 @ 7:00 pm

-

9:00 pm
TICKET LEVELS
VIP — $360 — Includes one premium ticket with special, upfront assigned seating and admission to a private VIP reception with Daniel Jones at 5:30pm, prior to the general presentation. The VIP reception will feature delectable fare from Chef Jack Riebel of The Lexington. $300 is tax deductible.
Priority Seating — $100 — One seat in a special reserved section near the front. $64 is tax deductible.
General Admission — $36 — One general admission ticket. (Limited Availability)
Military & First Responders General Admission — $18 — One general admission ticket for those with a valid military (active or reserve duty), police, firefighter, or EMS ID.
---
ABOUT DANIEL
Jones is a former United States Senate investigator, best known for his role in leading the investigation into the CIA's use of torture in the wake of the September 11 attacks. Jones is the founder and president of Advance Democracy, Inc. (ADI), a nonpartisan, non-profit organization that conducts public interest investigations around the world. Jones is also the founder of The Penn Quarter Group, a research and investigative advisory headquartered in Washington, DC. Jones is a former Teach For America Corps Member, a fellow at Harvard's Carr Center for Human Rights Policy, and a member of the Board of Advocates for Human Rights First.
ABOUT DANIEL'S STORY
As a staff member of the U.S. Senate Select Committee on Intelligence, Daniel led, managed, and served as the chief investigator of several prominent inquiries, including the largest investigative review in U.S. Senate history, "The Committee Study of the Central Intelligence Agency's Detention and Interrogation Program" (aka, "The Senate Torture Report"). In December 2007, the Committee initiated an investigation into the CIA's destruction of videotapes depicting the interrogations of CIA detainees at secret "black sites" prisons. On March 5, 2009, the Committee voted 14-1 to launch a far broader investigation into the CIA's Detention and Interrogation Program. Senator John McCain noted that The Senate Torture Report "is a thorough and thoughtful study of practices that I believe not only failed their purpose – to secure actionable intelligence to prevent further attacks on the US and our allies – but actually damaged our security interests, as well as our reputation as a force for good in the world." Based on more than 6.3 million pages of classified documents, the investigation was described by the Los Angeles Times as the "most extensive review of U.S. intelligence-gathering tactics in generations…" Most recently, Jones' investigative work was the subject of a major motion picture, The Report, where he is portrayed by Adam Driver. The film was directed by Minnesota's own Scott Burns.
---
Please note: through our partnership with Barnes and Noble Booksellers in Calhoun Village, we will have recently republished copies of the full Senate Torture Report for sale the evening of the event.
---
ABOUT HEROES AMONG US
SPEAKER SERIES
Beth El Synagogue's military support initiative broadly supports those serving in our military. One specific aspect of this initiative is supporting Minnesota National Guard units. Beth El hosts this annual speaker series to: A) generate renewed patriotism and respect for our country and our Armed Forces and First Responders, especially within the faith community and B) generate proceeds from this important evening to support the above mentioned initiative.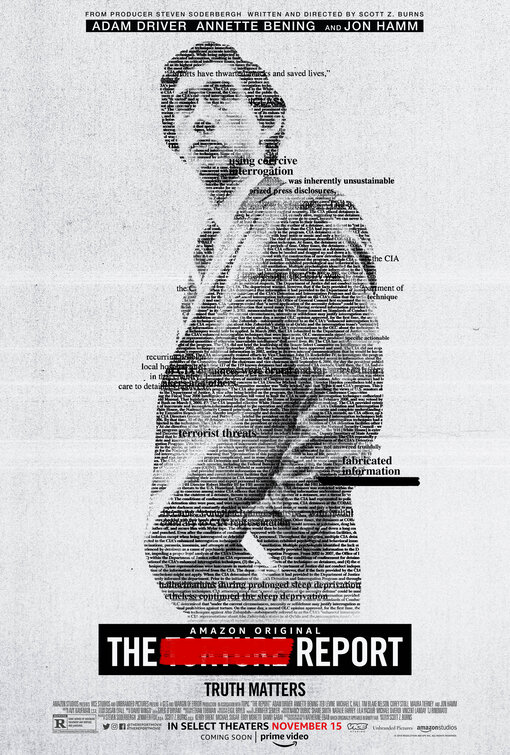 Poster design by LA
---
This event would not be possible without the generous support of our partners.
Presenting Sponsors:
---
VIP Reception Underwriting Provided By:
---
Corporate Partners:
---
Promotional Partners:
---
Reception Underwriting Provided By: